Get up on your feet!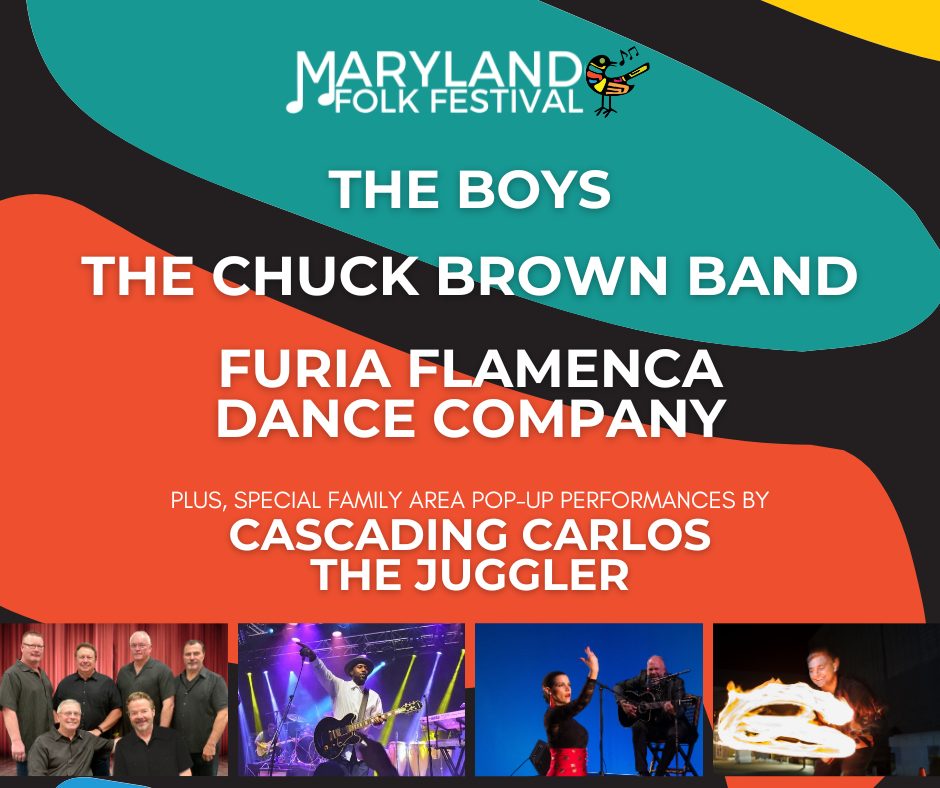 This September in Downtown Salisbury, we'll have polka, go-go, and flamenco to get you up on your feet at the Maryland Folk Festival.
The Boys, The Chuck Brown Band, and the Furia Flamenca Dance Company will all be featured at the festival, which is set for Friday-Sunday, Sept. 22-24.
The Boys (Millersville, Maryland) – polka (Polish-style)
The Boys are an award-winning, six-piece, contemporary Polish-style polka band that features the instruments of two trumpets, accordion, concertina, bass and drums, and four vocalists. Two of its members have been inducted into the Polka Hall of Fame.
The Chuck Brown Band (Washington, D.C.) – go-go
The Chuck Brown Band toured the world with the Godfather of Go-Go for the most prolific period of his life. Now, the band continues to honor him by carrying the torch, keeping the beat alive and the party going. With Chuck's son Wiley Brown leading the band forward on vocals, the Chuck Brown Band is arguably the "Crankin'est Band on the Planet."
Furia Flamenca Dance Company (Washington, D.C. metro area) – flamenco
Led by flamenco master Estela Vélez de Paredez, this award-winning dance company brings the ferocity and passion of flamenco to the stage and transports audiences to Southern Spain in technically refined, emotionally explosive and dynamically choreographed dancing.
In addition, The Richard A. Henson Foundation Family Area will host four pop-up performances by Cascading Carlos – The Juggler.
Cascading Carlos – The Juggler (Delmar, Delaware) – juggling
Two-time Guinness World Record title holder Carlos Mir, aka Cascading Carlos – The Juggler, loves to mesmerize audiences with his high-energy interactive juggling skills.