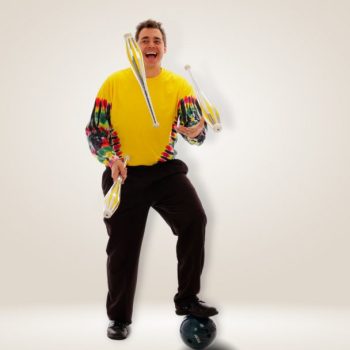 Cascading Carlos – The Juggler
juggling
Delmar, Delaware
Photo Credit:
photo courtesy of artist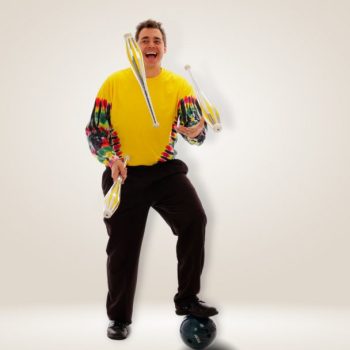 Richard A. Henson Foundation Family Area pop-up performer
Guinness World Record holder, Cascading Carlos (Carlos Mir) is not a clown now is he a magician; he is a juggler! However, he loves to clown around and create illusions with his juggling. Carlos Mir learned how to juggle at age 10 and has been performing professionally since 1997.
Cascading Carlos enthralls audiences with a high energy interactive style of juggling fun for all ages. Juggling fire rhythm sticks, fire diabolo (Di-a-bolo) and fire torches, festival goers are sure to be drawn into his humorous act which includes lots of audience participation.
Carlos achieved his first Guinness World Record on July, 9 2015 he received his official Guinness World Record certificate for throwing a diabolo (di'-a-bolo) 78,5 feet high and catching it (Diabolo is a popular juggling prop also known as a Chinese yoyo). The record he broke was 65 feet.
In 2021, he received his second official Guinness World Record certificate for most helicopter spins with devil sticks in one minute. He successfully spun the devil stick in a helicopter propeller spin 113 times in one minute beating the old record of 106.