Family Area Activities and Street Performances
Generously supported by the Richard A. Henson Foundation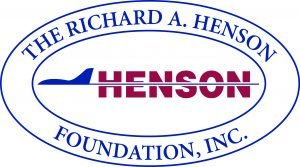 This special interactive area features hands-on crafts, quiet games and active games, and other creative learning activities for young audiences and their families. The Family Area will also feature a variety of street performances sure to delight all ages.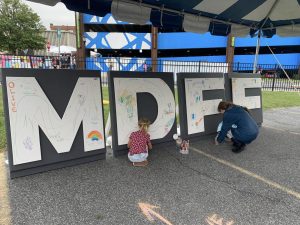 FAMILY ACTIVITIES AREA
Activities and crafts are FREE and available to families from noon to 5:00pm on both Saturday, Sept 23, and Sunday, Sept 24.
---
Let Kindness Fly
Share your favorite act of kindness and add it to Kind SBY pennant flags. Maybe you can cheer up a friend in need or write a nice note to your teacher or pick out a few toys to donate. Inspire others and let your kindness fly for everyone to see.
---
Color Your World
Grab a crayon and add your creativity to several jumbo coloring posters. You can even color in the official Maryland Folk Festival poster and take it home with you.
---
Leave Your Mark
Add a colorful and creative design to our 42" tall MDFF freestanding wooden letters.
---
LEGO Land
Be a master builder and create houses, rocket ships, animals and more. Have a seat at the LEGO table and let your imagination run wild.
---
Animal Ambassadors
Meet the animal ambassadors from the Salisbury Zoo. Staff from the Salisbury Zoo will be roving the area with ambassador animals and educating festival guests about various animal characteristics, where they can be found in nature, and cool facts on animal ambassadors and their counterparts in the wild.
---
Paper Bag Butterflies
Personalize, decorate, and take home your very own paper bag butterfly with help from members of the Wicomico County Library. There will also be opportunities to color a festive banner and learn how you can get your library card from the Paul S. Sarbanes Branch right across the street from the Family Area.
---
FAMILY AREA STREET PERFORMANCES
Cascading Carlos the Juggler will be in the family area enthralling audiences with a high energy interactive style of juggling fun for all ages. Juggling fire rhythm sticks, fire diabolo (Di-a-bolo) and fire torches, festival goers are sure to be drawn into his humorous act which includes lots of audience participation.
Street Performances will take place on Saturday, Sept 23 at 1:30pm and 3:30pm and on Sunday, Sept 24 at 12:30pm and 2:30pm.
---
FAMILY AREA AMENITIES
We want everyone in the family to have fun and we hope some of these services will ensure you and your children have a stress-free time.
Lactation Station
A curtained lactation station will be available for nursing mothers looking for a little privacy.
Baby Changing Table
A baby changing table will be located in the Family Area. Please use your personal changing mat on the table.
Restrooms close by and readily available
Portable restrooms and ADA accessible restrooms are located right outside the gated Family Area.
---
Thanks to our Family Area Partners:
Special thanks to our Family Area Partners: Salisbury Zoo and Wicomico Public Libraries