We strive to maintain an accessible and inclusive environment for visitors of all abilities. All stages and areas allow for accessibility for mobility devices which includes wheelchair access.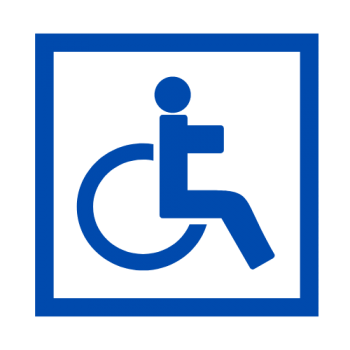 The festival takes place in Downtown Salisbury, from Route 13 to Route 50 and from Carroll Street to the Wicomico River. Festival venues and activities are accessible via concrete sidewalks and paved roads and lots. Each performance area and food court has ample seating provided for attendees.
Seating
Accessible seating is available at all stages and an area at the front of the stage will be prioritized for mobility devices which includes wheelchairs. Please note that if you regularly use a mobility device, particularly when traveling longer distances, we recommend that you bring it with you.
Restrooms
Portable restrooms and ADA accessible portable restrooms are located throughout the festival grounds (all toilets are gender neutral).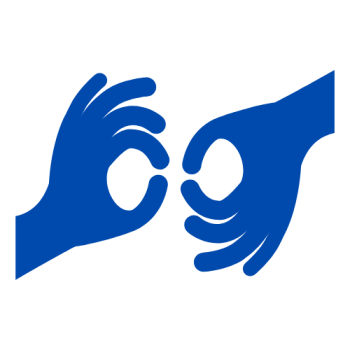 Interpretation Services for Deaf and Hard of Hearing Attendees
Check your Pocket Guide schedule or stop by any of the four Guest Services Booths located throughout the festival for details about which performances will be interpreted.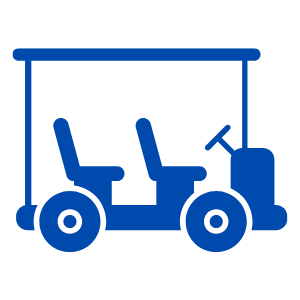 Courtesy Cart
Clearly marked 6-passenger Courtesy Carts will be running on a loop throughout the festival site to help transport people in need between the four main stages / areas – attendees who are elderly, disabled, pregnant, or injured have priority to use the Courtesy Carts. These carts have been generously funded by TidalHealth.
(Please note: Crew & Staff carts will not transport attendees, only the clearly marked Courtesy Carts are available for festivalgoers in need.)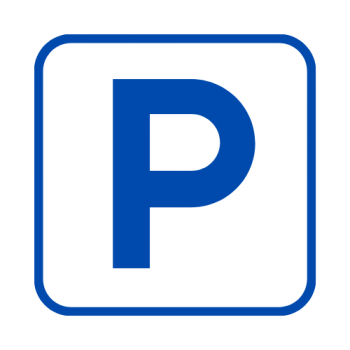 Handicap Parking
Designated handicap parking spaces are available in all city lots and the Downtown parking garage.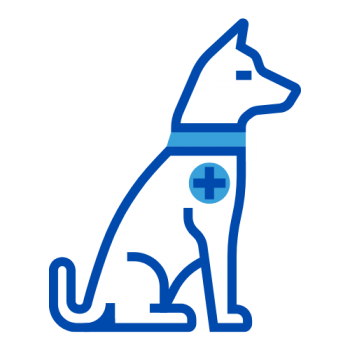 Service Animals
Service animals are welcome, and a water station for service animals is available at water bottle refilling stations throughout the festival site.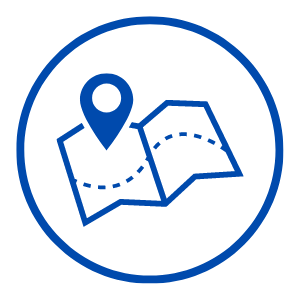 Accessibility Map
Accessibility maps will be available at each of the Guest Services booths with distances between stages and areas listed.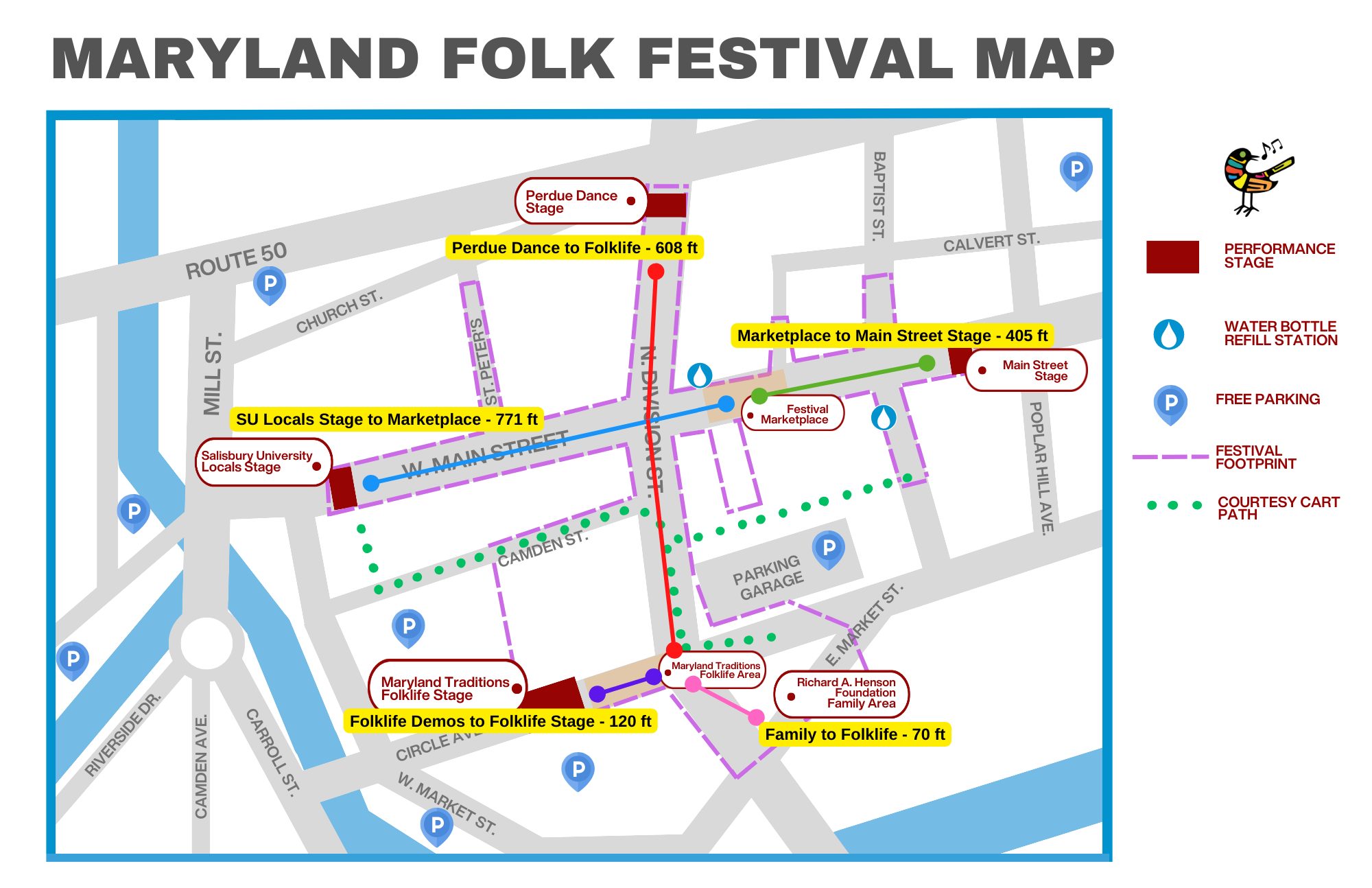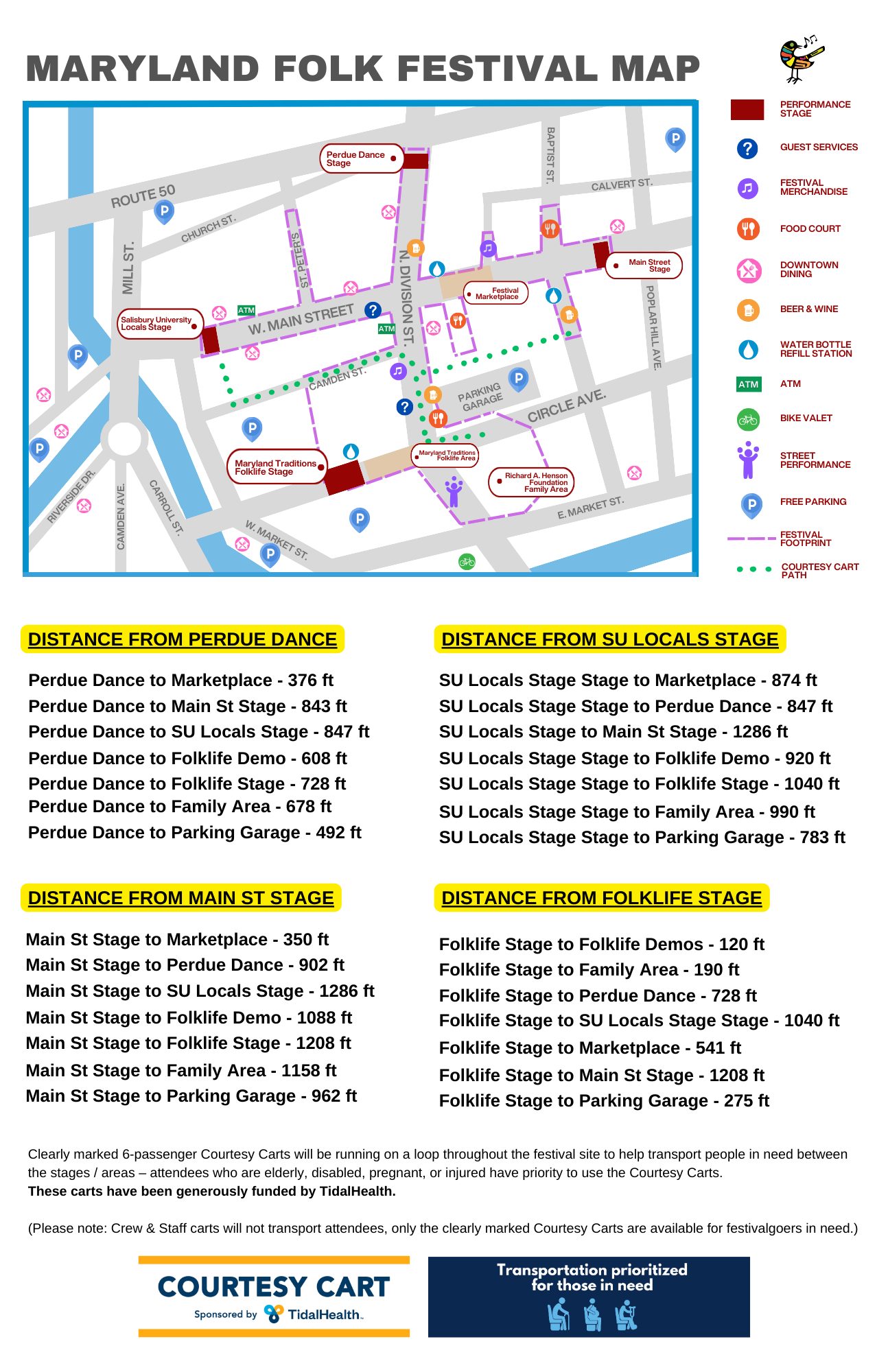 Comments or Questions? To request further information on Maryland Folk Festival services for people with disabilities, call 410-677-1917 or email cohare@salisbury.md