2023 first group of performers revealed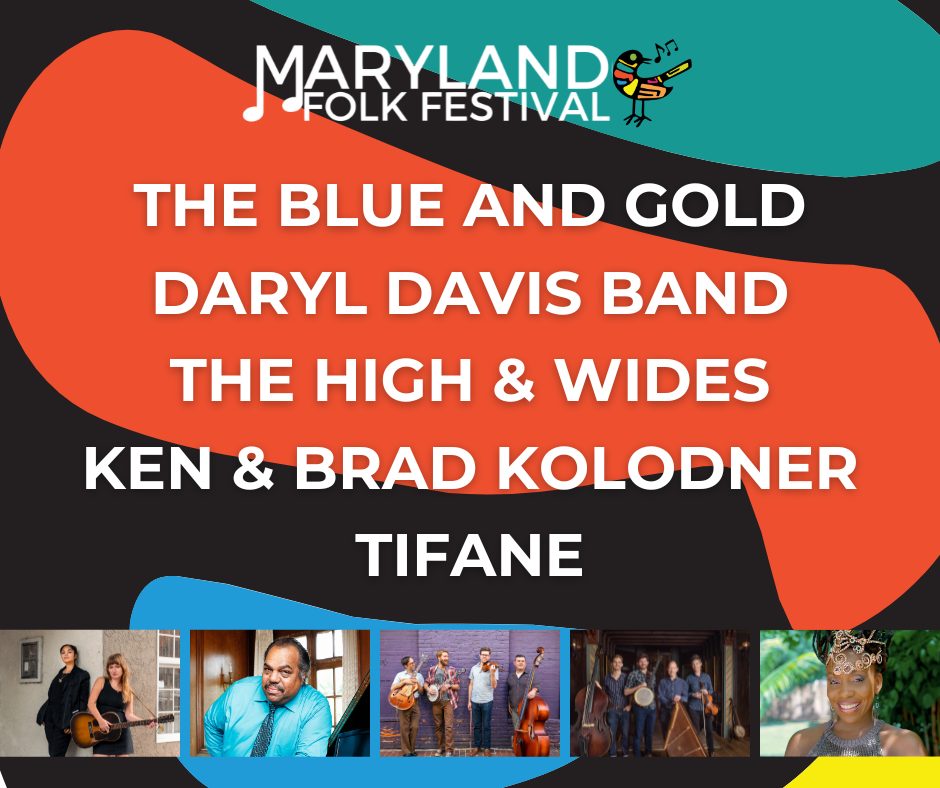 Salisbury in September is the place to be!
From Afro-Caribbean music to boogie-woogie piano, the Maryland Folk Festival will bring a wide range of talented musicians to Downtown Salisbury this September. The first five to be announced are The Blue and Gold, Daryl Davis Band, The High & Wides, Ken & Brad Kolodner and Tifane.
The Blue and Gold (British Columbia, Canada) – blues / country
The Blue and Gold is a musical collaboration between Juno-nominated and WCMA Blues' Artist Of The Year Ndidi O and folk-roots guitarist / banjo player Trish Klein (The Be Good Tanyas, Frazey Ford, Po' Girl) which celebrates the musical artistry and legacy of pioneering female blues musicians.
Daryl Davis Band (Silver Spring, Maryland) – boogie-woogie piano
This boogie-woogie piano master who learned at the feet of his musical heroes breaks boundaries by tapping into the shared roots of blues, R&B, and early rock and roll.
The High & Wides (Baltimore, Maryland & the rural Delmarva peninsula) – bluegrass
The High & Wides draw on their backgrounds in bluegrass to take the music to a place of their own with inspiration from the days when old-time, rockabilly, western swing, and proto-rock'n'roll mingled in a murky soup of hillbilly string band music.
Ken & Brad Kolodner (Baltimore, Maryland) – old-time / hammered dulcimer
The dynamic father-son team Ken & Brad Kolodner weave together a captivating soundscape on hammered dulcimer and clawhammer banjo, blurring the lines of Old-Time, Bluegrass and American Roots music.
Tifane (Douglasville, GA and Port-au-Prince, Haiti) – Afro-Caribbean
Award-winning artist Tifane is one of Haiti's top female ambassadors of its music and inspiring culture. Since releasing her first album, "Anprent," known for its record-selling single "Se Kòm Si," she has collaborated with some of the biggest names in Haitian music and has performed for audiences around the world.
More performers will be announced as they are confirmed.