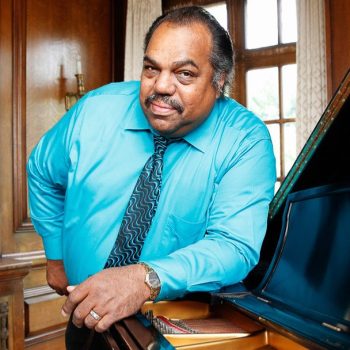 Daryl Davis Band
boogie-woogie piano
Silver Spring, Maryland
Photo Credit:
Jonathan Timmes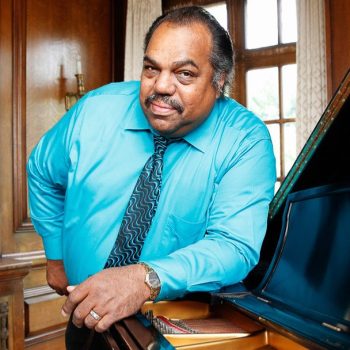 Dr. Daryl Davis is an international recording artist, published author, actor and lecturer. Born in 1958 in the Blues Capital of the world, Chicago Illinois, Daryl absorbed the influences of the South from musicians who traveled North from the Mississippi Delta, Texas, Louisiana, Tennessee, and Missouri to this Blues Mecca. He earned his Bachelor of Music Degree from Howard University in Washington, DC where he was a member of their famed Howard University Choir and renowned Jazz Vocal Ensemble. In addition to being a keyboardist extraordinaire, Daryl is also a vocalist, guitarist, and composer who has worked with such legendary artists as Chuck Berry, Elvis Presley's Jordanaires, The Coasters, and Bo Diddley, Percy Sledge, Sam Moore (of Sam & Dave), to name a few.
In 1985, 72-year-old Pinetop Perkins, one of the founding fathers of Boogie Woogie and considered to be one of the greatest Blues and Boogie Woogie pianists, selected then 27-year-old Daryl Davis to succeed him in the piano and vocal slot of the Muddy Waters Legendary Blues Band. Johnnie Johnson, who was Chuck Berry's original pianist and considered to be one of the greatest Rock'n'Roll piano players, has praised Daryl's ability to master with authenticity, a style that was popular 30 years before he was born, progressing through the styles of Little Richard, Jerry Lee Lewis, Fats Domino and beyond! Both Johnson and Perkins claimed him as their godson.
A man once told Daryl, he'd never seen a Black man play piano like Jerry Lee Lewis. Daryl explained, they both learned from black Blues and Boogie Woogie pianists. The man found it hard to believe in the Black origin of the music but became a regular fan of Daryl's. Turns out, he was a member of the Ku Klux Klan. This experience led to Daryl becoming the first Black author to travel the country interviewing KKK leaders and members. His experiences are detailed in his critically acclaimed book, Klan-Destine Relationships and the award-winning documentary Accidental Courtesy. His upcoming new book, The Klan Whisperer will be released soon.
As an actor, Daryl has appeared on the stage, the big screen and television. He also played a role in the critically acclaimed and awarded television show The Wire.
Known in some circles as The Rock'n'Roll Race Reconciliator, Daryl is the recipient of numerous awards for his music and work in race relations including an Honorary Doctorate. He currently resides in Silver Spring, Maryland.