National Folk Festival Partners with United Way of the Lower Eastern Shore Get Connected Volunteer Center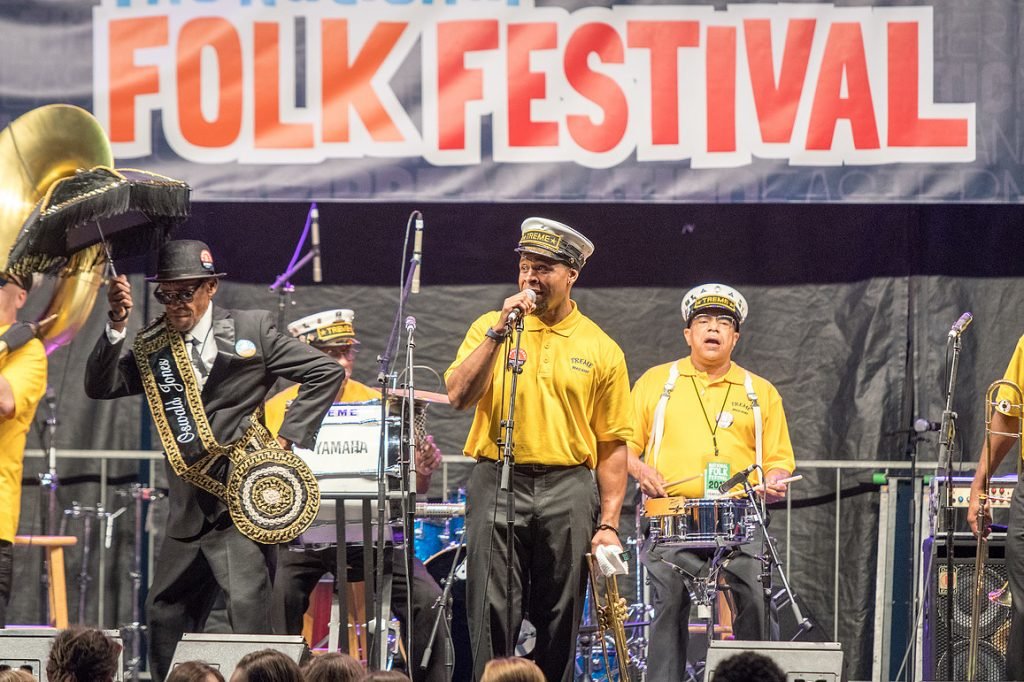 Salisbury, MD: The City of Salisbury is partnering with United Way of the Eastern Shore and their GET Connected Volunteer Center to help build, organize and activate over 800 volunteers at next year's National Folk Festival in Downtown Salisbury September 7-9, 2018.
"Not only can our local citizens enjoy this incredibly unique and joyous festival, but they can also be a proud part of it. Salisbury is going to shine in September and it will be because of the strength of our community to come together," says Caroline O'Hare, Local Manager for the National Folk Festival.
For those interested in becoming a National Folk Festival Volunteer, they may sign up at www.ShoreGetConnected.org
As the Festival approaches, specific duties and volunteer tasks will be posted and assigned using the GET Connected Volunteer Center website.
All National Folk Festival volunteers will make great memories and enjoy more than a few pleasant surprises. At the end of the day, volunteers will go home with a free T-shirt and the undying gratitude of Festival attendees and organizers. Average volunteer shifts are two to three hours, and volunteers may sign up for multiple shifts throughout the Festival.
Note for Student and Youth Volunteers: If you're under 18, you'll need a parental waiver, and will not be eligible to serve in Transportation or Site Set-up. In addition, our Beer and Wine Areas are restricted to age 21 and up. If you're logging service hours, let your team captain know, and he or she will note it at the end of your service.
Age 12 – 15? You are welcome to join our Bucket Brigade! Just be sure to have a parent or other adult register to serve with you. Again, service hours will be noted at the end of your service. (Sorry, no volunteers under age 12, with or without an adult.)
GET Connected is a free online tool for nonprofit or volunteer organizations in Maryland. United Way of the Lower Eastern Shore provides this service as a way to connect local resources with local needs, because together we can accomplish so much more. For a full listing of volunteer opportunities, visit www.ShoreGetConnected.org
###
The City of Salisbury, MD is the host city for the 2018-2020 National Folk Festival, the oldest multi-cultural traditional arts celebration in the country. This large scale, three-day outdoor event is free to the public and will introduce audiences to some of the best talent from throughout North America.
United Way of the Lower Eastern Shore is a local, independent, non-profit organization established in 1944. For over 70 years, our United Way has focused on improving the lives of our neighbors in need in Wicomico, Worcester, Somerset, and Dorchester Counties. The organization, which is the largest non-governmental source of funding for area nonprofit agencies, provides support for 80 different local programs with a special focus on Education, Financial Stability and Health. In the last year, United Way has impacted the lives of over 82,000 people on the Lower Shore by investing over $1.4 million in programs serving the Lower Eastern Shore.