More Performers Announced for 79th National Folk Festival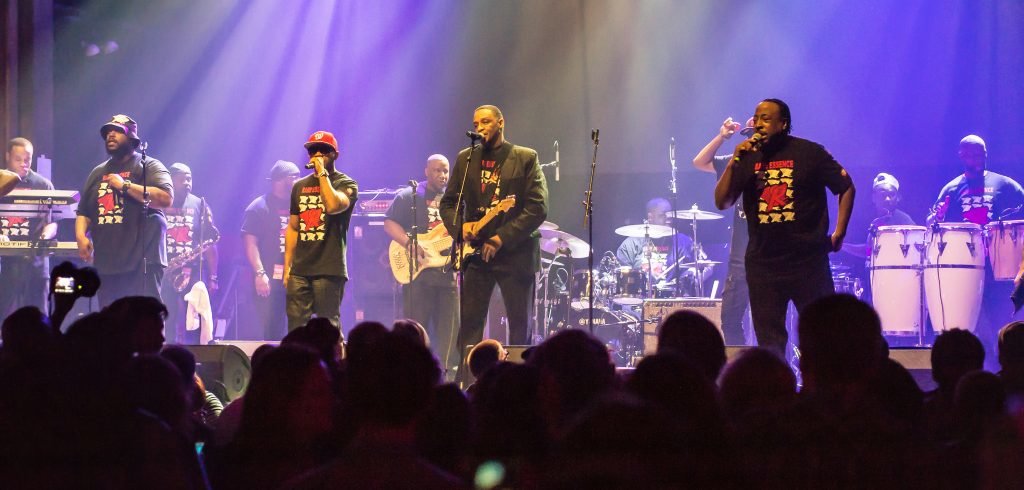 SALISBURY, MD (March 19, 2019) – Today the National Folk Festival announced another four performers who will take the stage in downtown Salisbury, September 6 – 8, 2019. The 79th National Folk Festival in 2019 marks the second year of the event's three-year residency in Salisbury.
"The 79th National Folk Festival is going to be an outstanding showcase of traditional arts and culture, featuring longstanding traditions like mountain ballads and blues alongside newer urban expressions like funk and hip hop that will inspire audiences with unexpected delights," said Lora Bottinelli, executive director of the National Council for the Traditional Arts (NCTA). "The National offers everyone an opportunity to experience and appreciate the richness and diversity of our nation's culture."
With this latest announcement, the festival is excited to bring to Salisbury centuries-old songs and stories from Appalachia, virtuosic Balkan string music, the highly percussive groove of go-go, and the little-known Hawaiian big band swing tradition.
Approximately 350 artists—musicians, dancers, storytellers, and craftspeople—will take part in the National Folk Festival,with more than 35 different musical groups performing on seven outdoor stages throughout downtown Salisbury.
The Festival strives to present the nation's very finest traditional artists. Music and dance traditions from every part of the countryare represented—authentic blues, rockabilly, gospel, jazz, polka, tamburitza, cowboy, bluegrass, klezmer, R&B, old-time, Cajun, rhythm and blues, mariachi, beatbox, breakin', western swing, honky-tonk, and zydeco, as well as traditional music and dance from Native American, Celtic, Acadian, Middle Eastern, Caribbean, Asian, Appalachian, Latino, Eastern European, African, andPacific Island cultures, among others. The four artists announced today include:
Kahulanui (Kailua-Kona, Hawaii) – Hawaiian swing
This nine-piece juggernaut's infectious music gives new life to the meeting of Hawaiian instruments and melodies and the swinging sounds of big band jazz that swept America in the 1930s and '40s.
Rare Essence with special guest DJ Kool (Washington, D.C.) – go-go
Dubbed "the wickedest band alive," this legendary go-go band—a pioneering exponent of the DMV's homegrown offshoot of funk—has honed its sound to near perfection.
Sheila Kay Adams (Marshall, North Carolina) – Appalachian songs, stories, and ballads
This North Carolina treasure is the seventh generation of her family to carry on an unbroken, 350-year-old singing tradition.
Tamburaški Sastav Ponoć (Pittsburgh, Pennsylvania) – tamburitza
A new generation of brilliant players of the exhilarating Balkan string band tradition, which is lovingly kept in communities across the industrial Upper Midwest.
Over a dozen people of different backgrounds, and with a deep knowledge of music and art forms, came together from acrossDelmarva to serve as the local Musical Programming Advisory Committee. This committee's role is to consider—and help the NCTAselect—the artists who will perform at the National Folk Festival each year. To learn more about these artists and their stories, please visit nationalfolkfestival.com/performers.
The National Folk Festival will feature individual artists on Facebook (facebook.com/NFFMaryland), Twitter (twitter.com/NFFMaryland), and Instagram (Instagram.com/nffmaryland) throughout the next month.
More performers will be announced as they are confirmed.