First Eight Performers Announced for 78th National Folk Festival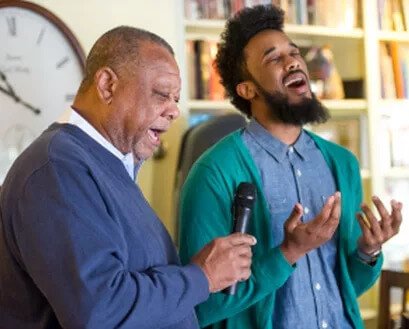 Salisbury, MD – The National Folk Festival announced today the first group of artists who will be performing in downtown Salisbury from September 7 – 9, 2018. The 78th National Folk Festival in 2018 marks the first year of the event's three-year residency in Salisbury.
Approximately 350 artists—musicians, dancers, storytellers, and craftspeople—will take part in the National Folk Festival, with more than 30 different musical groups performing on as many as seven outdoor performance venues throughout downtown Salisbury. The eight artists announced today include:
Over a dozen people of different backgrounds—and with a deep knowledge of music and art forms—came together from across the Delmarva to serve as the local Musical Programming Advisory Committee. This committee's role is to consider—and help the National Council for the Traditional Arts (NCTA) select—the artists who will perform at the National Folk Festival each year.
To learn more about these artists and their stories, please visit nationalfolkfestival.com/performers. The National Folk Festival will feature individual artists on its Facebook page (facebook.com/NFFMaryland), Twitter (twitter.com/NFFMaryland), and Instagram (instagram.com/NFFMaryland) throughout the rest of February.
More performers will be announced as they are confirmed.