Festival Marketplace applications are open!!!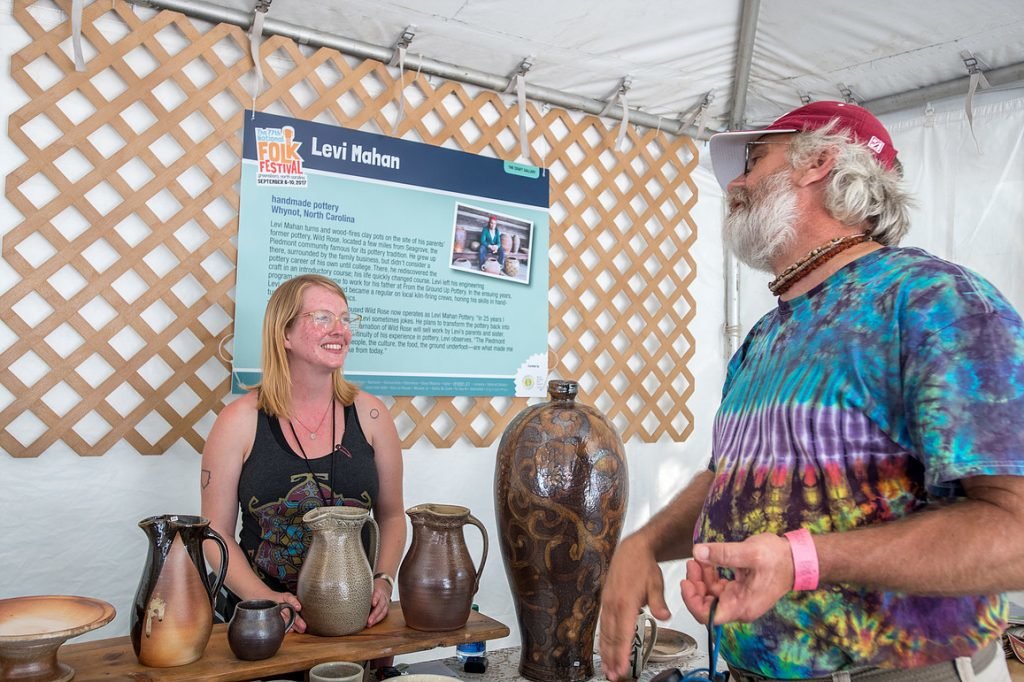 The National Folk Festival, coming to Salisbury, Maryland, September 7 – 9, 2018, is now accepting Festival Marketplace vendor applications. Applications may be submitted through the festival portal on SlideRoom (https://nationalfolkfestival.slideroom.com/)
Marketplace Vendor application deadlines are as follows:
Early Bird Application Deadline: Thursday, March 1, 2018
Final Application Deadline: Monday, April 16, 2018
The Festival Marketplace at the National Folk Festival will exclusively feature the juried, handmade creations of the finest artists and craftspeople from the State of Maryland and the Delmarva Peninsula. It will include both deeply traditional crafts and more contemporary artistic expressions.
In order to ensure quality and integrity, a committee selects vendors based on a set of criteria that includes:
artistry
craftsmanship
distinctiveness
traditionality (if applicable)
connection to state/regional/local traditions
artist's relationship to his/her cultural/artistic community
presentation (booth)
The committee reviews all applications and selects vendors who best meet these criteria.
Eligible items include, but are not limited to:
pottery
jewelry
paintings
quilts
custom furniture
textile art
stained & blown glass
photography
woodwork
sculpture
mixed media
packaged made-in-Maryland/Delmarva food products
Ineligible items include, but are not limited to:
crafts made from store-bought kits or molds
commercial reproductions
imported finished goods
manufactured items that have been assembled
Additional notes for applicants:
Vendors offering activities or services such as face painting or photo booths will not be considered.
All packaged food items sold must be made in the state of Maryland or on the Delmarva Peninsula.
The Festival strives to present a well-rounded marketplace; therefore, we may limit multiple vendors showcasing similar items.
Applicants will receive notification regarding acceptance status in early Spring 2018 (no later than May 7, 2018).
The National Folk Festival reserves the right to deny any application without explanation.
Applicants MUST read through the Festival Marketplace Guidelines BEFORE they consider applying.
The guidelines may be found and downloaded on the festival website at: https://www.nationalfolkfestival.com/marketplace-vendors