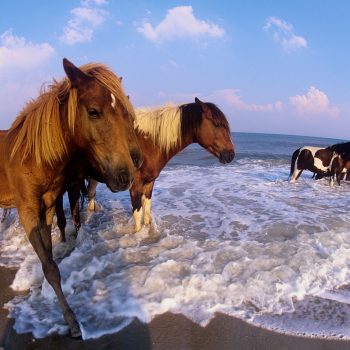 Beach to Bay Heritage Area
historical & nature preservation
Berlin, Maryland
Photo Credit:
photo courtesy of artist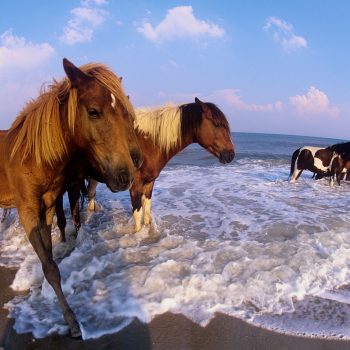 The Beach to Bay Heritage Area (BTBHA) is one of thirteen Maryland-certified heritage areas. Located on Maryland's Lower Eastern Shore, this three-county, parallelogram-shaped area is bordered by the Atlantic Ocean and Chesapeake Bay, Delaware, and Virginia rivers. It is a place of incomparable 'shore-scapes,' storied spiritual history and culture defined by water. Maryland's Lower Eastern Shore is a rural region with a wealth of historic, cultural and natural resources that distinguish it from other places in the state and country. The lower shore counties of Somerset, Wicomico and Worcester encompass a vast region stretching from the shorelines of Tangier Sound and Chesapeake Bay to the beaches of the Atlantic seaboard.
The natural influences of ocean, bay, wetlands, rivers, and the lands in between have created a distinctive cultural landscape on Maryland's lower eastern shore. Geography has meant that it has played an important role in the nation's development. Small towns and unincorporated communities bound by close contact with one another across the water contribute greatly to the rural identity of the region. Visitors experience a landscape influenced by different eras – eighteenth-century river and bay communities give way to nineteenth-century railroad towns, and twentieth-century neighborhoods.
Since its beginnings, life on the Lower Eastern Shore has depended on the Atlantic Ocean, the Chesapeake Bay, its tributaries, the marshes and land between. Evidence of past peoples and cultures echoes throughout the region. The Manokin, Nanticoke, Pocomoke, and Wicomico Rivers and the outer bays connect the past and present, towns with history, and homes with open spaces. The seafood and agriculture industries have long formed the backbone of the lower shore economy, sustaining a way of life built on the resources of land and water. Through a variety of partnerships with individual citizens, representatives of various organizations, and public agencies, the Beach to Bay Heritage Area works to blend economic development at the local level with the conservation of the area's natural, cultural and historic resources in a regional heritage area approach that better serves all counties and municipalities on Maryland's Lower Eastern Shore. The Beach to Bay Heritage Area is grassroots, nonprofit organization whose purpose is to preserve, protect and promote the cultural, natural and historical heritage of Somerset, Wicomico, and Worcester counties.