80th National Folk Festival Releases Performance Schedule; Announces Additional Artist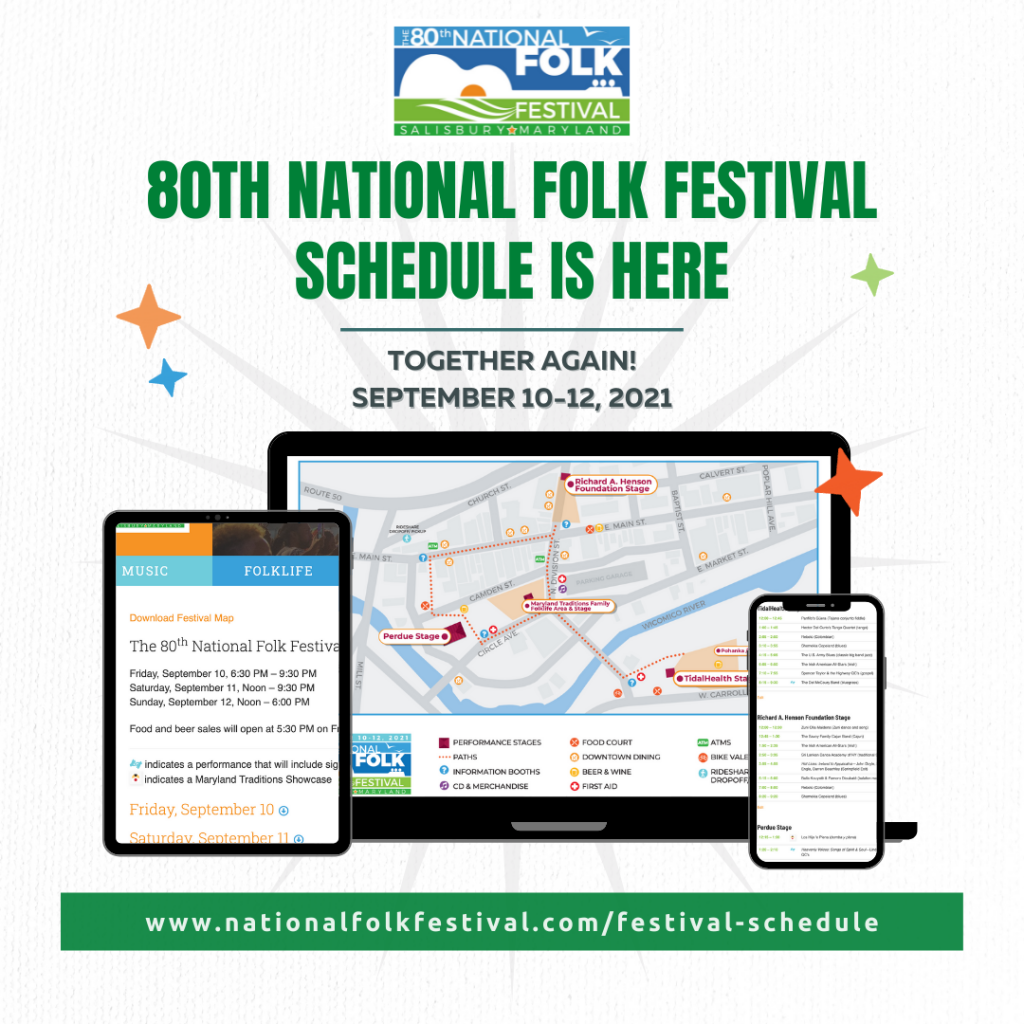 Today festival organizers released the full performance schedule for the 80th National Folk Festival. Additionally, organizers announced that the U.S. Army Blues will perform at this year's festival, on Saturday, September 11. The National Folk Festival returns to Salisbury September 10-12, 2021, with performances, special family and Maryland folklife programming, diverse food and beverage offerings, and more—all presented free to the public on four outdoor stages located in the heart of the city's recently revitalized downtown. This year's event will mark the celebration of the 80th National Folk Festival as well as the third year of the National's residency in Salisbury.
"We are privileged to be able to present this esteemed jazz ensemble, with roots in service to our country that extend to World War II,  at the 80th National Folk Festival, where they will be hosted by Salisbury Mayor Jake Day, a major in the U.S. Army National Guard," explained Lora Bottinelli, executive director of the National Council for the Traditional Arts. "And, now that the full performance schedule is available for everyone to see, we are overcome with enthusiasm, reverence, and pride knowing the scope of this year's program represents the best of our country."
The full performance schedule for the 80th National Folk Festival is available at nationalfolkfestival.com/festival-schedule/.
The National Folk Festival strives to present the nation's very finest traditional artists. Music and dance traditions from every part of the country are represented—blues, rockabilly, gospel, jazz, polka, tamburitza, cowboy, bluegrass, klezmer, R&B, old-time, Cajun, rhythm and blues, mariachi, beatbox, breakin', western swing, honky-tonk, and zydeco, as well as traditional music and dance from Native American, Celtic, Acadian, Middle Eastern, Caribbean, Asian, Appalachian, Latino, Eastern European, African, and Pacific Island cultures, among others.
More about today's announced artist: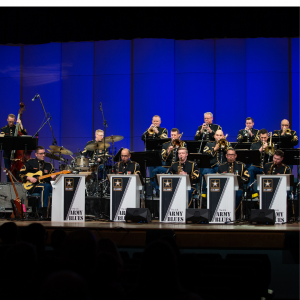 The U.S. Army Blues (Washington, D.C.) – classic big band jazz
Acclaimed military ensemble carries on the American big band tradition with both precision and style, continuing a legacy that began with the Army Dance Band during World War II.
To learn more about all the National Folk Festival artists and their stories, please visit nationalfolkfestival.com/performers.