80th National Folk Festival Opens Marketplace Applications To Maryland and Delmarva Artisans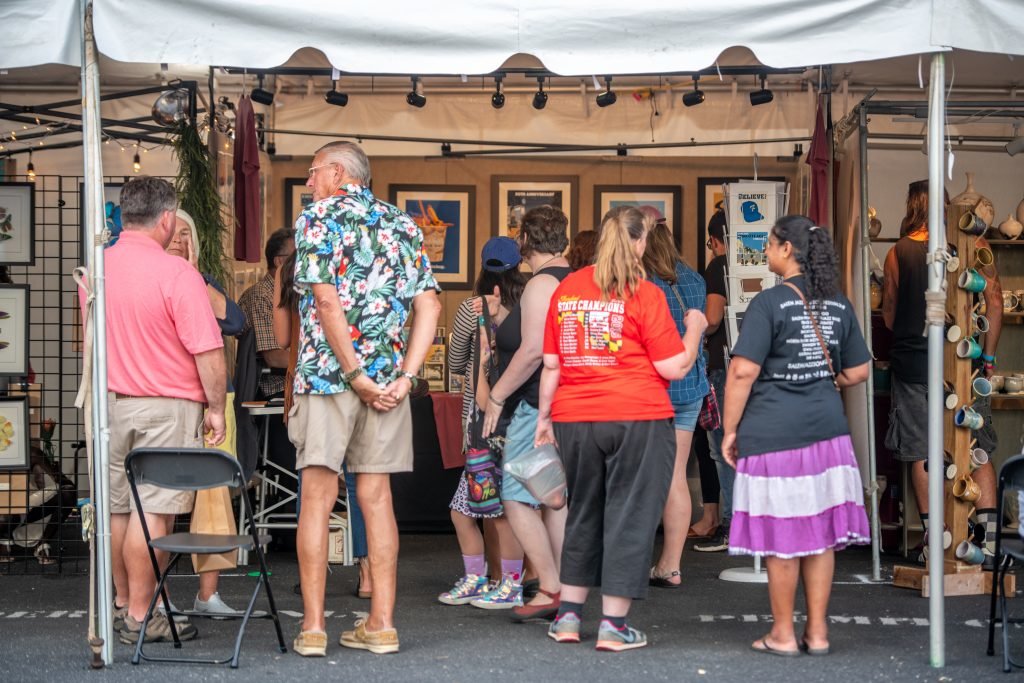 The National Folk Festival announced today that it is searching for the finest artisans and craftspeople in Maryland and on the Delmarva Peninsula. Applications may be submitted through the festival portal on SlideRoom (https://nationalfolkfestival.slideroom.com/). Selected applicants will be invited to participate in the 80th National Folk Festival, returning to Salisbury, Maryland, September 11 – 13, 2020.
Application Deadline: Monday, April 3, 2020
The Festival Marketplace at the National Folk Festival will exclusively feature the juried, handmade creations of the finest artists and craftspeople from the State of Maryland and the Delmarva Peninsula. It will include both deeply traditional crafts and more contemporary artistic expressions.
Past selected artisans include: Counterpoint Studio, Eddie Wozny Shorebirds and Waterfowl Carvings, the Painted Screen Society of Baltimore, Stinky Beach Studio, Mudboy Guitar Works, and Lil' Kitchen Canner.
In order to ensure quality and integrity, the National Folk Festival Marketplace committee takes into consideration the following criteria before selecting the artisans who will be invited to participate:
artistry
craftsmanship
distinctiveness
traditionality (if applicable) • connection to state/regional/local traditions
artisan's relationship to their cultural/artistic community
presentation (booth)
Eligible items include, but are not limited to:
pottery
jewelry
paintings
quilts
custom furniture
textile art
stained & blown glass
photography
woodwork
sculpture
mixed media
packaged, made-in-Maryland/Delmarva food products
Ineligible items include, but are not limited to:
crafts made from store-bought kits or molds
commercial reproductions
alcohol or tobacco products • imported finished goods
manufactured items that have been assembled
Applicants MUST read through the Festival Marketplace Guidelines BEFORE they consider applying. The guidelines may be found on and downloaded from the festival website at: https://www.nationalfolkfestival.com/marketplace-vendors