2023 Poster Challenge Kicks Off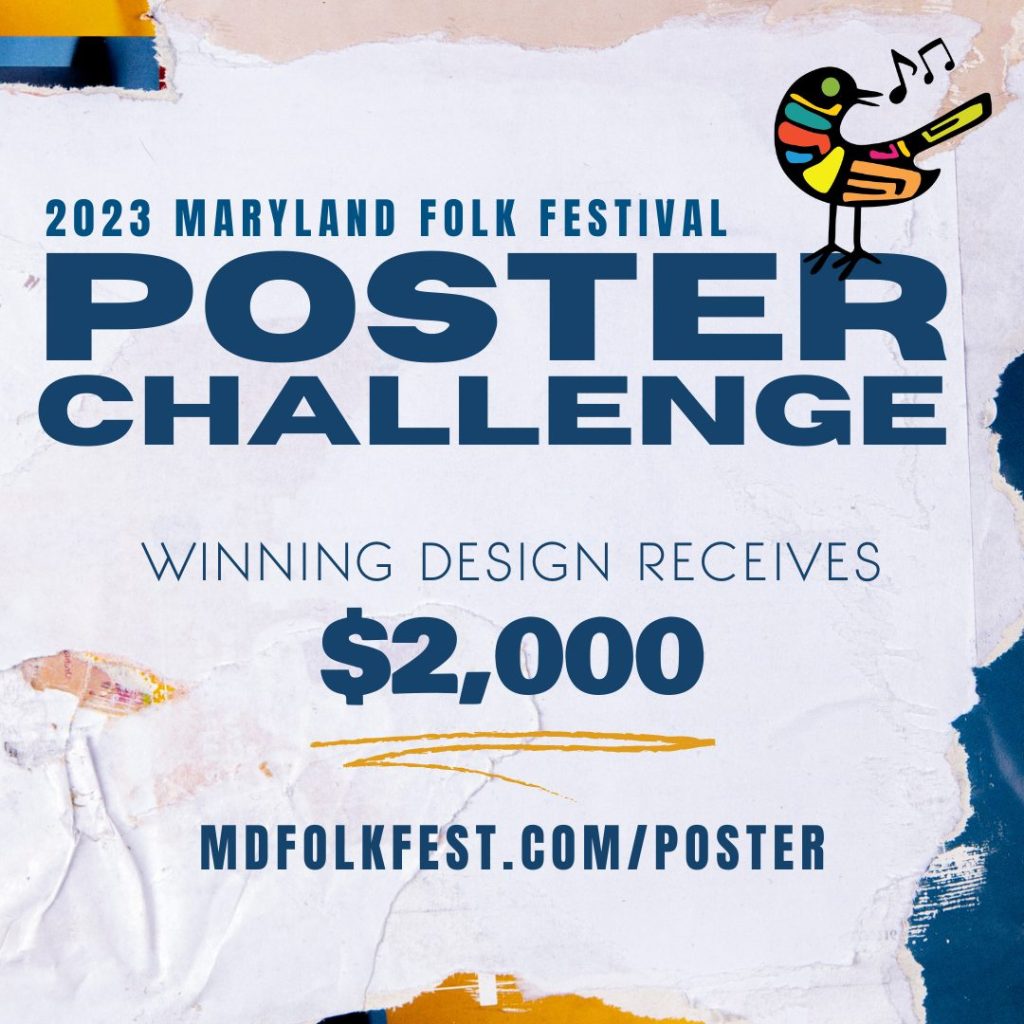 Maryland Folk Festival's inaugural Poster Challenge kicks off today! Artists are encouraged to enter for the chance to win $2,000.
For the festival's poster challenge, entrants are asked to design a creative festival poster using any two-dimensional medium that answers the question "What does 'folk' mean to you?"
Posters must be vertical, 18 by 24 inches, and the design must include the following words and items:
Maryland Folk Festival
Salisbury, MD
September 22-24, 2023
The artist's signature
An area near the bottom for a sponsor logo/name
Empty space in the design to include the names of all performers attending this year's festival
In addition to the $2,000 prize, the artist will be featured in the Maryland Folk Festival Official Guide.
The application period will run from May 30-July 17. Maryland Folk Festival judges will select the top 10 designs, and on Aug. 1, the top 10 designs will be posted online. Then, the public will have an opportunity to vote, and the winning design will be announced at Downtown Salisbury's 3rd Friday event on Aug. 18.
Posters and shirts with the winning design will be sold at the festival.
Complete rules, detailed specs, graphics and past posters from other festivals are available at MDFolkFest.com/poster/