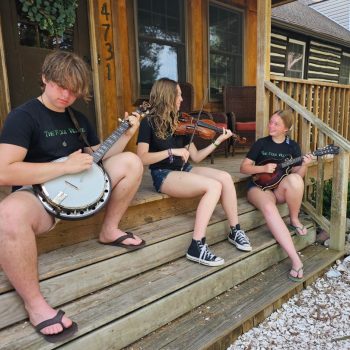 The Folk Villains
bluegrass / old-time/ folk
Tyaskin, Maryland
Photo Credit:
Guinevere Cockey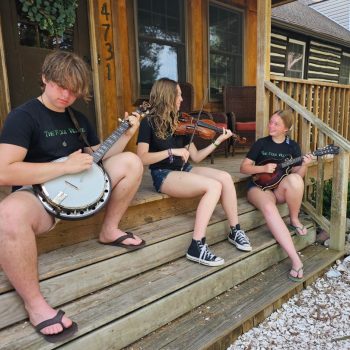 Youth Performer Showcase
The Folk Villains are a sibling band that has been bringing bluegrass, old-time, & folk music of all kinds from the front porch of their log cabin to the Eastern Shore & beyond for 5 yrs. The FV are 3-time winners of Berlin Fiddlers Convention's Best Youth Band and have played at Seacrets OCMD, Colonial Williamsburg's Merchant Square, Swarthmore College, Salisbury University, Music & Arts at Pemberton Park, Berlin's The Globe, Furnace Town, Historic London Town & Gardens, Chincoteague Island Arts Organization, Costen House Museum, The Stuart Hill B-n-B, Delmarva Discovery Museum, Coops to Co-Ops, Princess Anne Craft Fair, Williams Market, Wicomico County Fair, Worcester County Fair, Somerset Historical Society, and more.
They've provided the soundtracks for productions for both Community Players of Salisbury and Fultontown Theatre. They've played virtual gigs broadcast over the state of Maryland and nationally. Folk Villains members have studied under The Steel Wheels, Bela Fleck, Tony Trischka, Ryan Cavanaugh, Adam Larrabee, John Turner, and Glen Loper, among others. The Folk Villains are honored to be chosen to play for Salisbury's first Maryland Folk Festival and to represent the folk music and culture of Maryland!