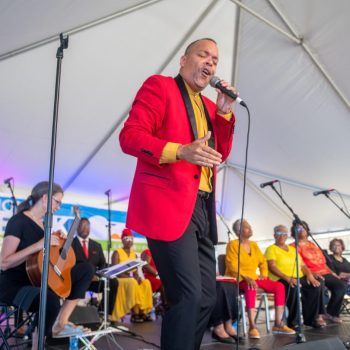 John Wesley Wright & the Maryland Spiritual Ensemble
African American folk songs
Salisbury, Maryland
Photo Credit:
Remsberg, Inc.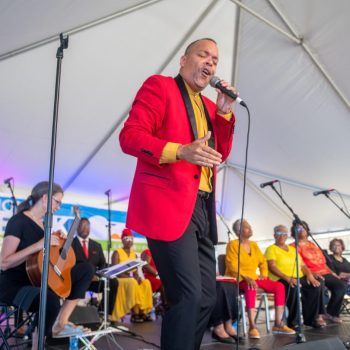 Back by popular demand, members of last year's spiritual ensemble reunite to form the Maryland Spiritual Ensemble, a conglomerate of local talent dedicated to the preservation of African American song traditions from ring shouts and work songs to spirituals and gospels.
African American song traditions materialized mainly from the American South where enslaved Africans entwined their keen awareness of Protestant hymns with West African rhythms and vocal traditions to create rich musical forms that expressed both Christian devotion and the desire for freedom.
This soul-stirring choir consists of intergenerational members from several Eastern Shore congregations and varying denominations—Church of the Nazarene, United Methodist, Pentecostal, Seventh Day Adventist, and independent/non-denominational.
Under the direction of Salisbury University voice professor Dr. John Wesley Wright and Mt. Zion United Methodist Church music director Dr. Faye Wilson, the ensemble will present song traditions integral to the historical and cultural fabric of Maryland's Eastern Shore and beyond.